>

10/14/2013 : WhyTake.net: A new article

It Will Come to You is an article I wrote to put some of my thoughts on image making, my life and my wilderness journeys together. I chose to share the article on WHYTAKE.NET, which is surely the greatest collection of creative nature photography I have found in one place online, and also the only place you can find my Complete Portfolio on one page.
>

1/17/2013 : Thoughts on the wilderness and business marketing

Why I don't blog is a blog article I wrote in response to requests for more information about my recent trips and travels. It also got me thinking about a number of other things.
>

7/4/2012 : Setting my sights on all new things!

Oh yeah...I have a NEWS section on my website! Geez, how embarrassing ;-) It's been so long since I told visitors here what I was up to. Well, let's get started. I have lots of exciting things to share! I'm not one to detail everything I do, as I generally want my pictures to do the talking, but here's a few details about my life and things to come!

First off, thanks so much for helping me make my unique brand of Photo Adventure tours some of the most popular in the world! Every single trip I listed this year (17 of them, to be precise) filled up in a couple days or less! Thanks for telling me that you consider my trips to be some of the premier photographic learning experiences available today, and I am honored to be your guide. It is, afterall, my passion in life.

I am entering a new phase in my career as a professional photographer now and over the next two years you will see a huge amount of new work from many, many locations I haven't been and few have ever seen. I am doing more ground-breaking trips than ever for me personally and have been training hard all year for several adventures that embody the truest meaning of that word. This summer I will be trekking hundreds of miles across one of the world's most rugged ranges, the Coast Mountains of BC and SE Alaska. I will be helicoptering into a remote location called Chutine Lake and beginning a solo trek that will take me more than a month to the north of there continuously! I will be carrying it all with me and will be writing about this adventure in the months afterwards. I have everything from ice tools to explore the immense glacial terrain to a portable 5-pound raft to ford and float the huge rivers. It will be an epic adventure, I'm sure!

After leading some heli-in Aurora tours in the Northern Yukon this fall I will be moving onto the SW, as always, and then it's back to the desert sands of the UAE, Oman and Saudi Arabia for more collaborative projects with my friend Abdullaziz bin Ali.

Following my January visit to the deserts, Abdullaziz and I have been discussing the possiblity of exploring Patagonia and southern Chile/Argentina together throughout April. More on that to come!

Next summer will bring me back to Alaska's coast for another long trek and then it's on to places I have never seen. I am planning a month-long exploration of Canada's Arctic regions on Baffin Island in September and possibly well into early winter, to explore untapped and unmatched potential for shooting the Aurora, unbelievable peaks, Polar Bears and much more. Like my Alaska trips, I expect this will be at least a month of continuous solo trekking and am greatly looking forward to the challenge.

More and more every day I am finding that it is the adventure of landscape photography that keeps me motivated, and the spirit of seeing and doing something new is what pushes me forward into new realms. I have found is that it's an exciting time to be a photographer and if I can I intend to take advantage of it to the fullest!
>

11/25/2011 : NEW RELEASE!

In the last three months I have been up and down North America and will be sharing a large release of new work around the first of the year. This new selection of images will include some from my Aurora and Glacier trips already seen online but it will also include over 20 new images! It should be viewable here by January 1!
>

1/3/2011 : A look at my life in pursuit of photographs

A look at my life and my recent travels is published in the January issue of Nature Photographers Magazine online. It's a long read, but if you ever wanted to know what goes on behind the scenes during the making of these images, check it out. Nature Photographers Magazine
>

11/1/2010 : NEW RELEASE: 12/15/2010

The 'New Work' gallery returns on 12/15, featuring many works from throughout this year and my recent Fall travels to the Canadian Arctic, Glacier, British Columbia, Olympic Coast and Desert Southwest!
>

9/02/2010 : New stuff and fall travels...

Today I have been able to do some long-overdue work on this site and have rearranged/added images in all the galleries. In the next day or two, I am also going to be announcing my the 2011 wall calendar that will be for sale here on my site through my NY distributor. Lastly, I am departing for extended travels mid-September and will not be returning until late in November. Part of my trip will be spent working for weeks in the backcountry on a new image (or set of images) that will cover totally new ground for me. The next release of new work should be sometime this December. See you then!
>

6/16/2010 : A look at the photographers who inspire me to create.

Visit the Mountain Trail Photo Blog for this look at the photographers who have inspired me throughout my career and why. Mountain Trail Photo Blog
>

4/27/2010 : COMING THIS JUNE!

My largest-ever release of new images! More details to come!
>

4/10/2009 : National Geographic Publications

Marc is pleased to announce a continuing relationship with the publications of National Geographic in 2009 and 2010. More of Marc's images will appear in both 2010 NG. calendar publications, as well as NG's National Parks collection of books and DVD's.
>

11/2/2008 : Marc Adamus teams up with Mountain Trail Photo!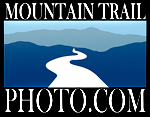 Mountain Trail Photo represents the collective imagery of ten of the nations most talented landscape photographers to celebrate the wonders of our precious natural areas. The Mountain Trail team offers a very large variety of publications, workshops and much more designed to inspire, teach and share the beauty of photographing nature. I look forward to be working with Mountain Trail for years to come as a contributor to various book projects and workshops, and will hopefully be announcing exclusive book titles as well. Please visit Mountain Trail Photo today for all your nature photography needs!
>

11/10/2009 : NEW IMAGES RELEASED!!

After spending nearly 70 days in the field this past Autumn, I've finally returned. I finished processing all the new images this week and added them to my portfolios here. You'll see them right at the top of most of the galleries, especially Mountain and Winter landscapes. Enjoy!
>

9/12/2008 : Heading North

I'll be shooting the northern Rockies this fall season, returning in late October. Look for new images and site updates when I return. See ya!
>

8/20/2008 : This week!

I'll be attempting a 7-day backpacking and climbing trip through a wild and remote region of the North Cascades Range this week. After being dropped off by boat at Beaver Creek, I'll continue 25 miles onto Eiley Ridge where I will stay for several nights to photograph and attempt a solo of Mount Challenger, among other peaks. Hope there's some new August snow up there, as the forecast calls for storms - my favorite! Maybe this will be my first ever productive photo trip to the North Cascades? In any event, it should be a great time.
>

8/11/2008 : WELCOME!

We are launching the new marcadamus.com on August 11, in rememberance of the life of inspirational photographer and mountaineer Galen Rowell. I hope you enjoy your visit!
>

8/1/2008 : It's the busy season!

The transition from late Summer on into early Winter is my favorite time of year to shoot. I love the contrasts and changes present this time of year. I have many trips planned in the upcoming months which will take me away from home most of the time. For this reason, responses to inquiries and orders may take a bit longer than usual, so I appreciate your patience!