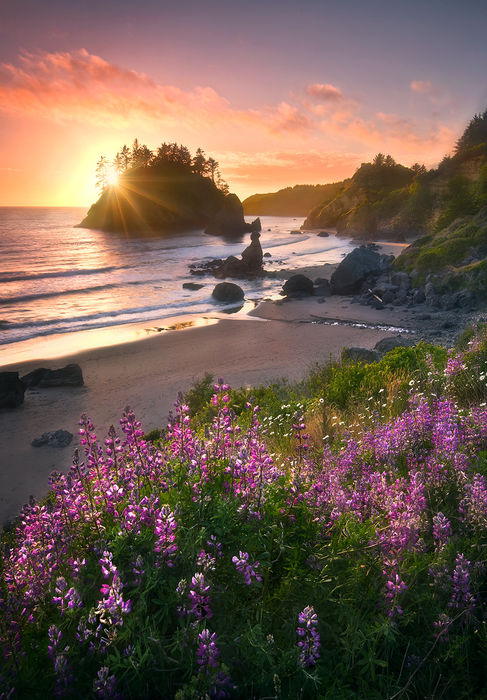 "Beach Garden"
Near Arcata, California
Lupine flowers glow in the last light of sunset overlooking the sea stacks and sandy beaches of the Northern California coast. Photo © copyright by Marc Adamus.
Prints Available
signed print only
Select an option:
Print Information
All of my images are printed on the best papers available today, regularly Fuji Crystal Archive or Fuji Pearl.