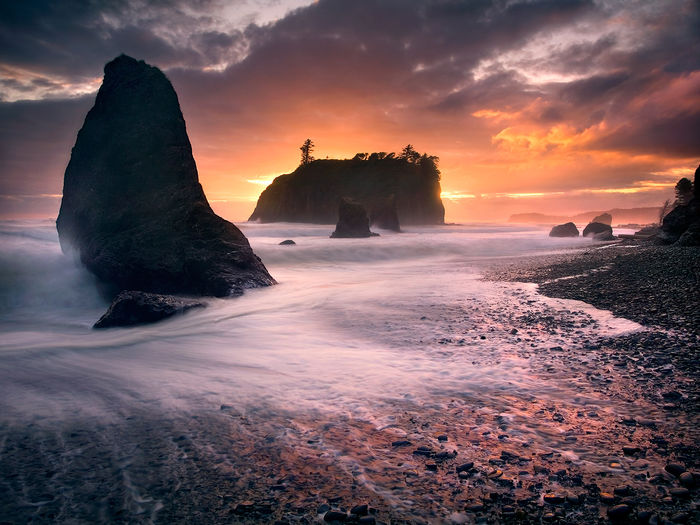 "Coast of Wonders"
Ruby Beach, Olympic National Park, Washington
Receeding waves amidst a vibrant sunset captured at Washington's famous Ruby Beach. Photo © copyright by Marc Adamus.
Prints Available
signed print only
Select an option:
Print Information
All of my images are printed on the best papers available today, regularly Fuji Crystal Archive or Fuji Pearl.