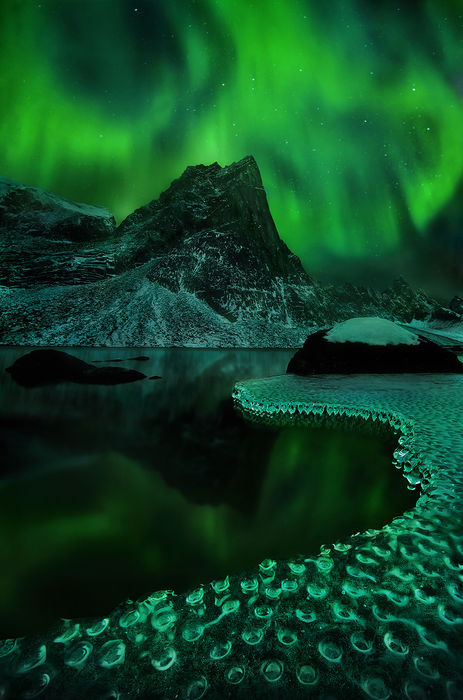 "Green Vision"
Tombstone Mountains, Yukon Territory
Amazing ice formations on a wilderness lake deep in the mountains of the northern Yukon catch the glow of a vibrant Aurora display overhead at night. Photo © copyright by Marc Adamus.
Prints Available
signed print only
Select an option:
Print Information
All of my images are printed on the best papers available today, regularly Fuji Crystal Archive or Fuji Pearl.