News from Marc Adamus
05/27/2017
Dates added to images - please read
My career in photography has spanned a generation in the art. After making my name as a full time film shooter, turning pro the same year I jumped to digital, and going on to help pioneer digital advances, style, and influence the ways that landscape photography has evolved, I have seen and done a lot in photography. Always one to look forward in life, I rarely go back and 'update' or 'reprocess' my images digitally. Much could seemingly be gained by going back now to rework old images with current advances, but I have chosen not to. Instead, I am going to display my career's work here in its original form, unaltered except to update the files to the current gamut and range of our screens. I am going to list next to the title in each image the original date that the file was processed so that you can have this perspective on how things have evolved, both for me and also I think for all of us as photographic artists in the last couple decades. So have a look, from 2002 to present day, at this a collection which has always been cutting-edge for its time.
1999-2005 – film
2005-2009 – digital with single exposures and filters
2009-2012 – early advanced digital
2012-2017 – advanced digital
11/15/2015
New website design is here!
A much-needed update to my website's design was completed today, and all images have been updated for viewing in higher resolution. Hope you enjoy!
07/21/2014
My work coming soon to galleries around the world!
As of July of this year, I am pleased to announce the signing and completion of a new contract to have many of my best images displayed at the largest photo-dedicated gallery in the world, Yellow Korner. The images will be available for purchase at over 150 galleries across the globe in cities like Tokyo, New York, London, Paris and many more. All images will be limited editions and come in sizes ranging from 30cm to nearly 200cm across. Additionally, I will periodically be flying to some of these locations for signings. Big news, because even though I have worked from time to time with smaller galleries, I have never had the freedom to put my work in front of such an enormous audience of fine art enthusiasts before and am thrilled to do so. The prep work and distribution of the images to galleries should be completed by the end of this year, so stay tuned for more on this!
10/14/2013
WhyTake.net: A new article
It Will Come to You is an article I wrote to put some of my thoughts on image making, my life and my wilderness journeys together. I chose to share the article on WHYTAKE.NET, which is surely the greatest collection of creative nature photography I have found in one place online, and also the only place you can find my Complete Portfolio on one page.
1/17/2013
Thoughts on the wilderness and business marketing
Why I don't blog is a blog article I wrote in response to requests for more information about my recent trips and travels. It also got me thinking about a number of other things.
11/25/2011
NEW RELEASE!
In the last three months I have been up and down North America and will be sharing a large release of new work around the first of the year. This new selection of images will include some from my Aurora and Glacier trips already seen online but it will also include over 20 new images! It should be viewable here by January 1!
1/3/2011
A look at my life in pursuit of photographs
A look at my life and my recent travels is published in the January issue of Nature Photographers Magazine online. It's a long read, but if you ever wanted to know what goes on behind the scenes during the making of these images, check it out. Nature Photographers Magazine
11/1/2010
NEW RELEASE: 12/15/2010
The 'New Work' gallery returns on 12/15, featuring many works from throughout this year and my recent Fall travels to the Canadian Arctic, Glacier, British Columbia, Olympic Coast and Desert Southwest!
9/02/2010
New stuff and fall travels...
Today I have been able to do some long-overdue work on this site and have rearranged/added images in all the galleries. In the next day or two, I am also going to be announcing my the 2011 wall calendar that will be for sale here on my site through my NY distributor. Lastly, I am departing for extended travels mid-September and will not be returning until late in November. Part of my trip will be spent working for weeks in the backcountry on a new image (or set of images) that will cover totally new ground for me. The next release of new work should be sometime this December. See you then!
6/16/2010
A look at the photographers who inspire me to create.
Visit the Mountain Trail Photo Blog for this look at the photographers who have inspired me throughout my career and why. Mountain Trail Photo Blog
4/27/2010
COMING THIS JUNE!
My largest-ever release of new images! More details to come!
4/10/2009
National Geographic Publications
Marc is pleased to announce a continuing relationship with the publications of National Geographic in 2009 and 2010. More of Marc's images will appear in both 2010 NG. calendar publications, as well as NG's National Parks collection of books and DVD's.
11/2/2008
Marc Adamus teams up with Mountain Trail Photo!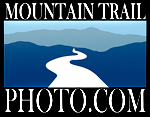 Mountain Trail Photo represents the collective imagery of ten of the nations most talented landscape photographers to celebrate the wonders of our precious natural areas. The Mountain Trail team offers a very large variety of publications, workshops and much more designed to inspire, teach and share the beauty of photographing nature. I look forward to be working with Mountain Trail for years to come as a contributor to various book projects and workshops, and will hopefully be announcing exclusive book titles as well. Please visit Mountain Trail Photo today for all your nature photography needs!
11/10/2009
NEW IMAGES RELEASED!!
After spending nearly 70 days in the field this past Autumn, I've finally returned. I finished processing all the new images this week and added them to my portfolios here. You'll see them right at the top of most of the galleries, especially Mountain and Winter landscapes. Enjoy!
9/12/2008
Heading North
I'll be shooting the northern Rockies this fall season, returning in late October. Look for new images and site updates when I return. See ya!
8/20/2008
This week!
I'll be attempting a 7-day backpacking and climbing trip through a wild and remote region of the North Cascades Range this week. After being dropped off by boat at Beaver Creek, I'll continue 25 miles onto Eiley Ridge where I will stay for several nights to photograph and attempt a solo of Mount Challenger, among other peaks. Hope there's some new August snow up there, as the forecast calls for storms - my favorite! Maybe this will be my first ever productive photo trip to the North Cascades? In any event, it should be a great time.
8/11/2008
WELCOME!
We are launching the new marcadamus.com on August 11, in rememberance of the life of inspirational photographer and mountaineer Galen Rowell. I hope you enjoy your visit!
8/1/2008
It's the busy season!
The transition from late Summer on into early Winter is my favorite time of year to shoot. I love the contrasts and changes present this time of year. I have many trips planned in the upcoming months which will take me away from home most of the time. For this reason, responses to inquiries and orders may take a bit longer than usual, so I appreciate your patience!