Video Downloads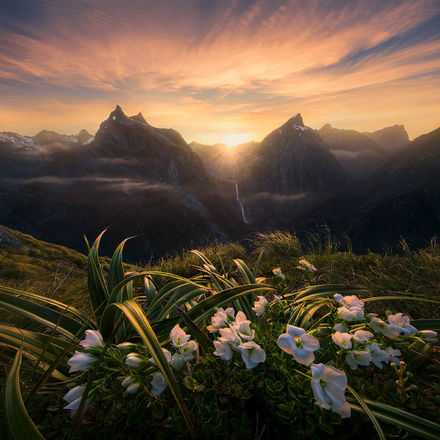 Artistic Philosophy
If there is one post processing video you watch in your life, this should be it. In this presentation I go beyond any particular techniques and strait to the core of what makes all images successful. This video talks about the differences between how our eye sees the world and our camera, and informs the listener about how to make deep, compelling, three dimensional images from any subjects, vast or small. It matters not whether you are a beginner or expert, hearing this will have a profound impact on how you view the art of creation within a medium like photography. So many videos out there teach the how-to, but in the end, the how doesn't matter nearly as much as the 'why'.
"Workflow Example" and "Clone Paint and History Select techniques" Video Bundle
In 2005, I came up with a unique way to use photoshop that redesigns how the program regularly works and have used it ever since to process all of the images you see in these galleries using no more than 10 tools and a brush. In my system you will see an entirely new way of using photoshop non-destructively and almost entirely without time consuming layers, masks or selections. Keep it simple, I say, maximize your learning and the art of creating! For the more seasoned photoshop user, you will no doubt find ways to implement my unique system and visualization techniques with your existing workflow for faster results in certain situations throughout your image-making process. These videos are great for anyone looking to achieve a greater understanding of how I make my images look the way I do.